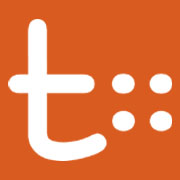 trevorwoods.nl
idea accelerator
Providing creative ideas for improving and enhancing communication and organisation. A passion for disecting and visualising concepts. A keen analysing eye for scope from the big picture right down to the details. Experienced in setting up and guiding communication towards common goals between multiple locations, organisation levels and languages. Inspiring people through talks and coaching.
As an Idea Accelerator I assist in realising ideas and ambitions by applying as much pressure to them as possible in the shortest amount of time. Quality is in learning!

My activities as Idea Accelerator introduce and implement methods to improve:
+ Communication
+ Transparency
+ The self learning organisation. A self learning organisation is a self improving organisation!
Providing advice and knowledge on organisation and communication.
Developing and enhancing the competence within an organisation to track and trace current decisions and their results.
Focusing on result oriented efforts I am available for start ups, entrepreneurs and established organisations.

I ensure that information, ideas and concepts are channeled in a timely fashion to the right places in an organisation.
Ideas are accelerated top down and bottom up. An organisation that does not secure this two way possibility of idea acceleration might stall and loose agility.
Idea Acceleration
I love to inspire people and realise ideas and ambitions. If you want to start up a company or you need assistance in delivering more quality in communication and organisation. Check out
IdeaAccelerators.com